Monbijou Theater Dance at Bode Museum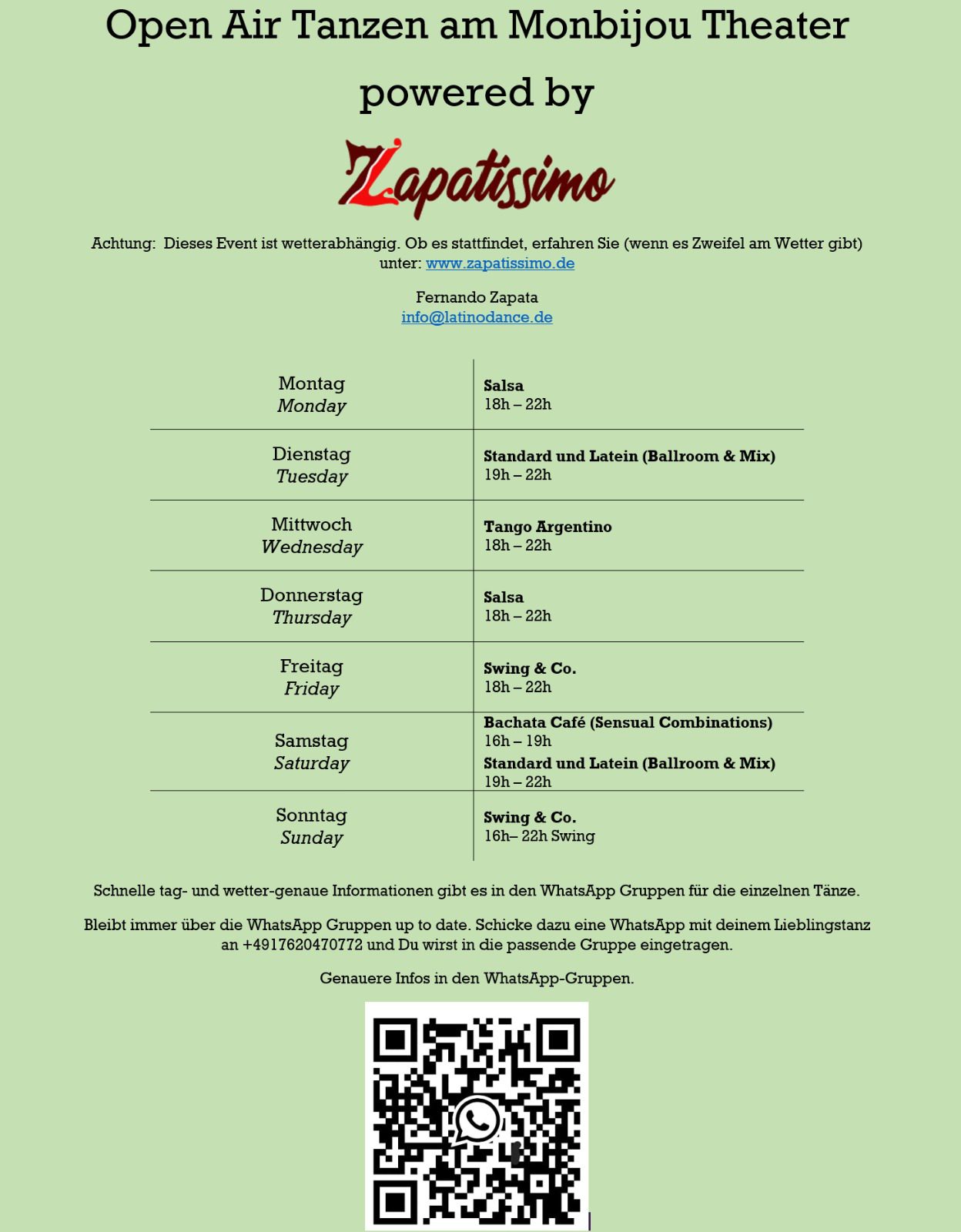 Will take place on: 19, 20, 21, 22 May 2023. event open air, on the water. There is only one rule: . Before entering the dance floor, you must request a free colored band at the DJ Booth. This to prevent robbery of the dancers by pickpockets. If anyone not holding this colored band takes a bag or belongings from the track area or its surroundings, we will turn on the alarm. Open Classes: No partner required!!! Mon. 19:30h Salsa Open level class Wed. 18h Tango Open level class Thu. 19:30h Salsa Open level class Fri. 18h Swing test class Sat. 16h Bachata Ladies Style, 16:30 Sensual Bachata Combinations So. 16h Swing test class With or without dance partner you are wellcome / You are wellcome wit or without dance partner. USC Members are Wellcome. If this event takes place or not, you will know up to two hours before the event directly on this page. or faster in our whatsaap, telegram, signal group: Be part of this family 🙂 +4917620470772 Fernando Zapata dance instructor and DJ all are welcome.
TODAY Wednesday: Today Djs. Michael Rūhl and Ilana . Tango at. Bode Museum 18h to 22h Open Air Dancefloor on the waterfront . The dance oasis is waiting for you :-). All are welcome.